IF IT JIGGLES, IT'S FAT
Christmas time is over us and we all know what that means to the weight – and maybe even lack of efforts in a busy December. On the other hand, this is the time of the year, where we all hold the biggest motivation to get rid of the gained weight.
Part 1: From Le-Bourg-d'Oisans to Col du Glandon (1/4)
The next months, we will try to give an insight to the segments of the race. In general, La Marmotte consists of four main segments:
Part 1: Le-Bourg-d'Oisans to Col du Glandon (40 km)
Part 2: Col du Glandon to Col du Telegraphe (45 km)
Part 3: Col du Telegraphe to Col du Galibier (23 km)
Part 4: Col du Galibier to L'Alpe d'Huez (66 km)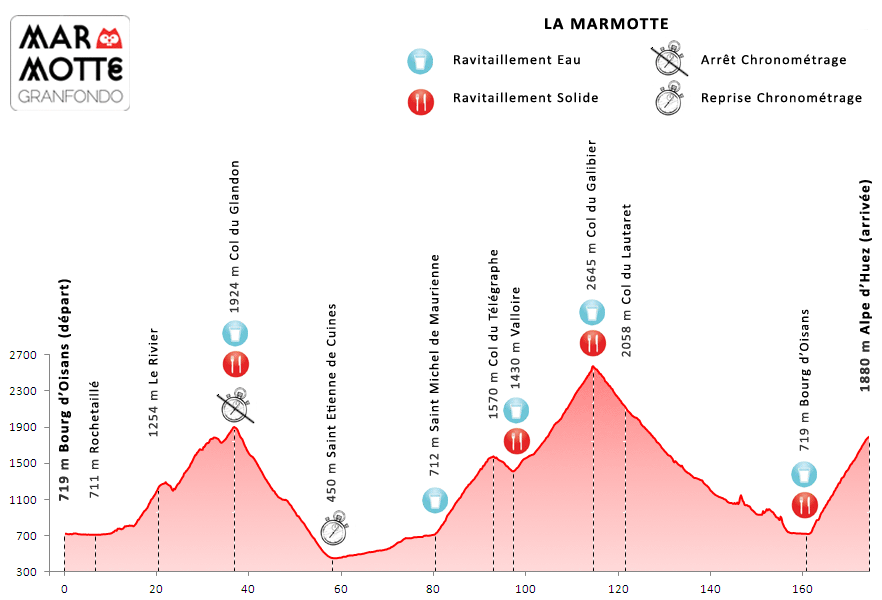 START WITH PATIENCE
You wait forever in Le-Bourg-d'Oisans for your group to get started. It is a bit chilly and your best friend is a bit further up the road. It would be nice to catch him early on. Then the peleton suddenly starts to move. At first, very slowly, but as you cross the starting line, you finally click into your pedals and get moving at race pace. But take it easy…!
The first 10 km to the foot of the switchbacks up to Lac du Verney are in fact slightly downhill. Even with very little effort, you will be able to do this segment in less than 20 minutes.
Lessons learned from LM18: Suck wheels. Let others do the hard work and do not fight hard to stay in a group. One or two minutes lost here is worth it later on.
The first climb of the day are the switchbacks up to Lac du Verney from Allemont. It is only 700 metres of climbing, but some see it as an early opportunity to show off. Take it easy. Keep calm. Be in control of your heart rate. As you reach the lake, prepare yourself for the first real test about 4 km further up the road. Do so by feeding here, so you do not have to do it, while climbing. Remember to eat more solids early on.
Lessons learned from LM18: Prepare for Col du Glandon part 1 by taking it easy and feed well.
The first part of the Col du Glandon climb consists of 6 tough kilometers up to Le-Rivier-d'Allemont with an average gradient of around 8%. The 1 km ride through the small town, before a very fast descent to the river L'Eau d'Olle, will be a perfect place to feed again.
Lessons learned from LM18: You feel fresh. Things seem crowded and slow. Be patient. Maintain 70-75% of your FTP.
The toughest part of Col du Glandon comes right after the descent from Le-Rivier-d'Allemont. It feels like riding straight into a wall. For 1 km the gradients are well above 10%. After a couple of switchbacks, the climb keeps its toughness with 3-4 km of 8% until you get close to the magnificent Lac de Grand Maison, where you will get 3 km of easy climbing. A 1.5 km descent gives a quick opportunity for a gel, before the last 2.5 km of climbing to the top of Col du Glandon.
Lessons learned from LM18: This one is tough at times. Do not get into red. Maintain 70-75% of your FTP. Have a Coca Cola ready at the top if you can arrange it with someone.
At the top, the time stops and remains neutralized to the bottom of the Col du Glandon. Feed well in the neutralized zone, either at the top or at the bottom. Take it easy on the very steep descent. Really!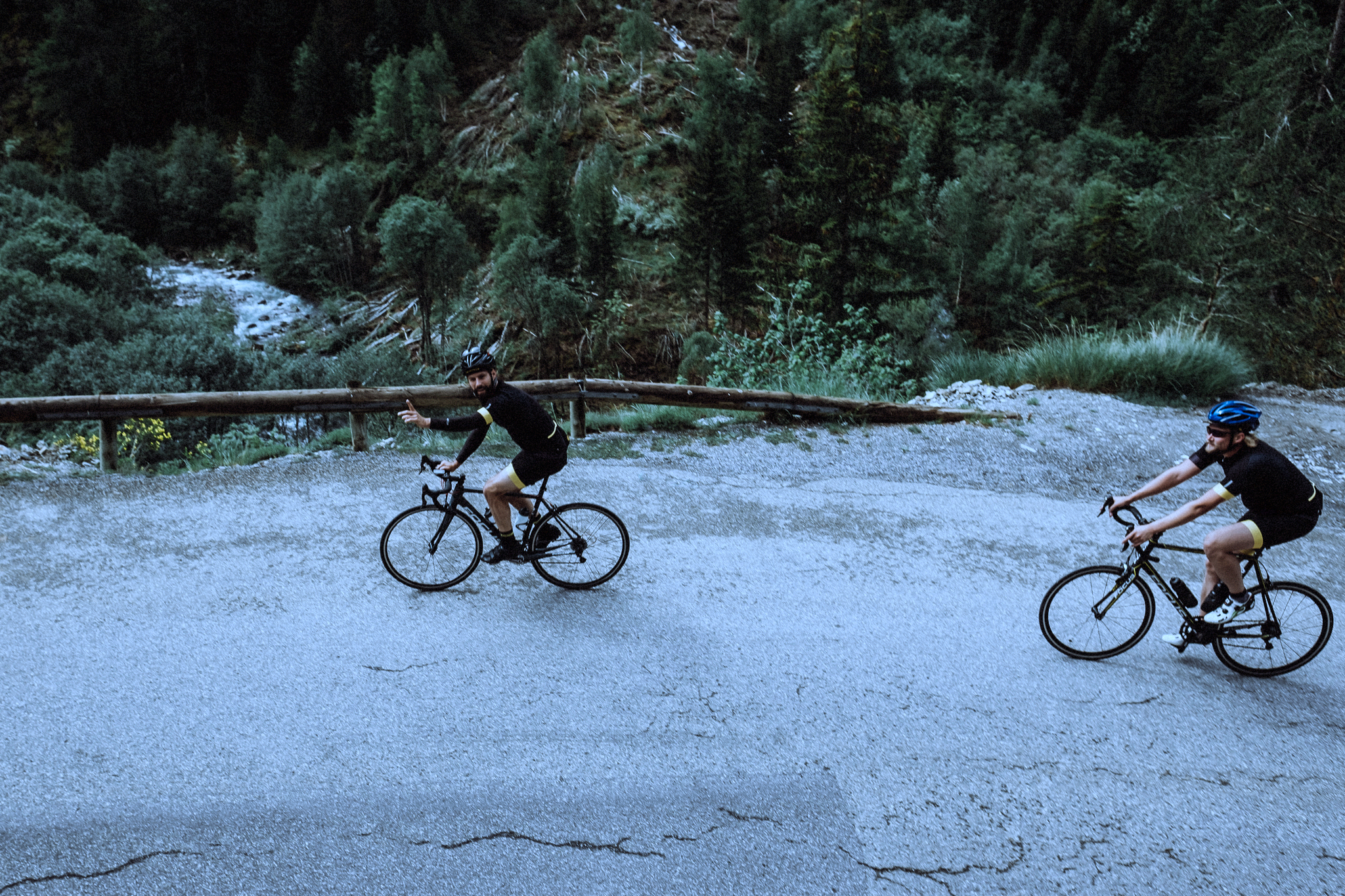 TOP 25 OVER THE BEST DEUX MILLE CLIMBS There are spectacular ones, there are tough ones and there are legendary ones. We have asked notable members to populate their list of best Deux Mille climbs, taking everything into consideration. Without further ado, here is the...