IMPROVEMENTS!
What a start to our joint preparations for LM19! All members who have submitted their FTP test scores have improved after four weeks of training. It would premature to jump to conclusions already, but here are some early pros and cons on our three training methods:
Classic (Dirk Tenten):
Pros:5-6 hours of training per week equals an impressive weight loss. Limiting himself to one bag of crisps per week has helped too.
Cons:Watts improvements are more steady with this method, but still according to plan.
Miles (Peter Bolinius):
Pros: Riding as much as possible helps. This method has always worked for Peter and still does.
Cons: It's all about riding outside, but November weather has limited the possibilities to do so.
Stimuli (Henrik Worsoe):
Pros: Less than a third of time spent on training compared to last year, but a massive improvement.
Cons: Less time on the bike means no weight loss at all. At some point longer rides are needed.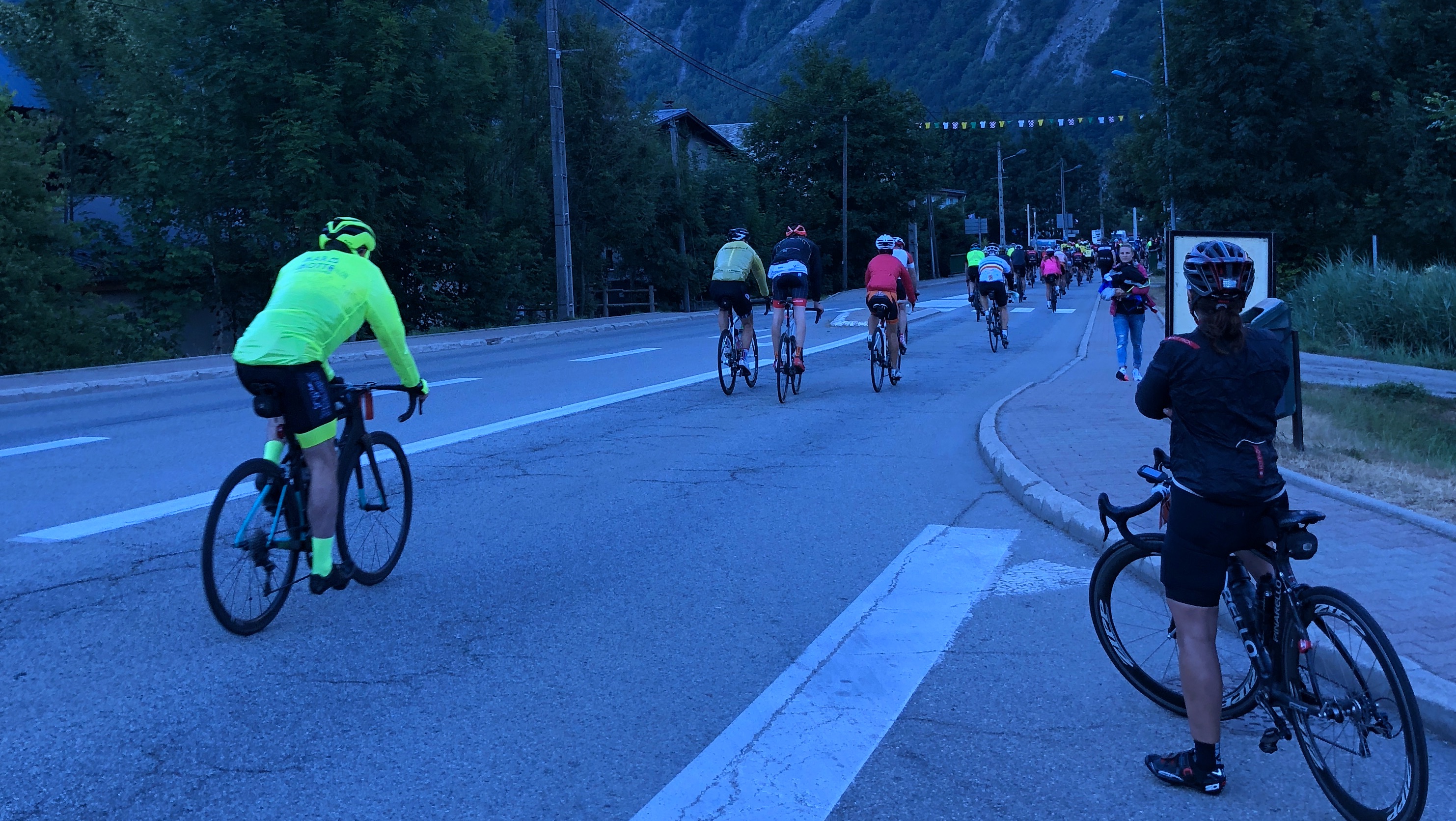 FEEDING CORRECTLY
For a ride as long and exhausting as LM19, the rule of thumb is; eat more solids at the beginning of the ride, and switch to blocks, chews, and other easily digested foods during the final part of the ride. After 4-5 hours you will find eating boring, but you have to eat. Aim for 60-70g carbs per hour. Even better, aim for 20-23g per 20 minutes. Try to make an hour-by-hour plan before the race on what you plan to consume to meet the carbs target.
There are plenty of food in the feed zones 1: just after Valloire(1k up towards Galibier,) 2: at the top of the Galibier and 3: at the foot of Alpe d'Huez.
Lessons learned from LM18:
Eat more salt (e.g. from biscuits) and magnesium (to prevent the cramps I got near the Galibier top)
Eat solid in the beginning. Don't let all your meals contain sugar (I consumed too much sugar and got stomach problems on the last climb)
Remember a bottle of natural water for the last climb (It was incredibly hot, but I could not pour energy drinks over myself)
Carbs per product type (examples): 
| | |
| --- | --- |
| Bananas | 23g |
| Nutella sandwich | 38g |
| Gels | 24g |
| Energy bars | 40g |
| Energy Chews (1 chew) | 10g |

TOP 25 OVER THE BEST DEUX MILLE CLIMBS There are spectacular ones, there are tough ones and there are legendary ones. We have asked notable members to populate their list of best Deux Mille climbs, taking everything into consideration. Without further ado, here is the...