OUT OF EXCUSES
We are all running out of excuses, if we want to be in the best of shapes at the starting line in July. Progress must start no later than now. While we wait for better weather, which is probably still 6-8 weeks away, spend the time on core strengths training, i.e. intervals. The longer rides can be used for losing weight, but longer rides are more inspiring outside than on a home trainer.  
Follow the progress of our users in the Progress Table here. Also find the updated training programs here.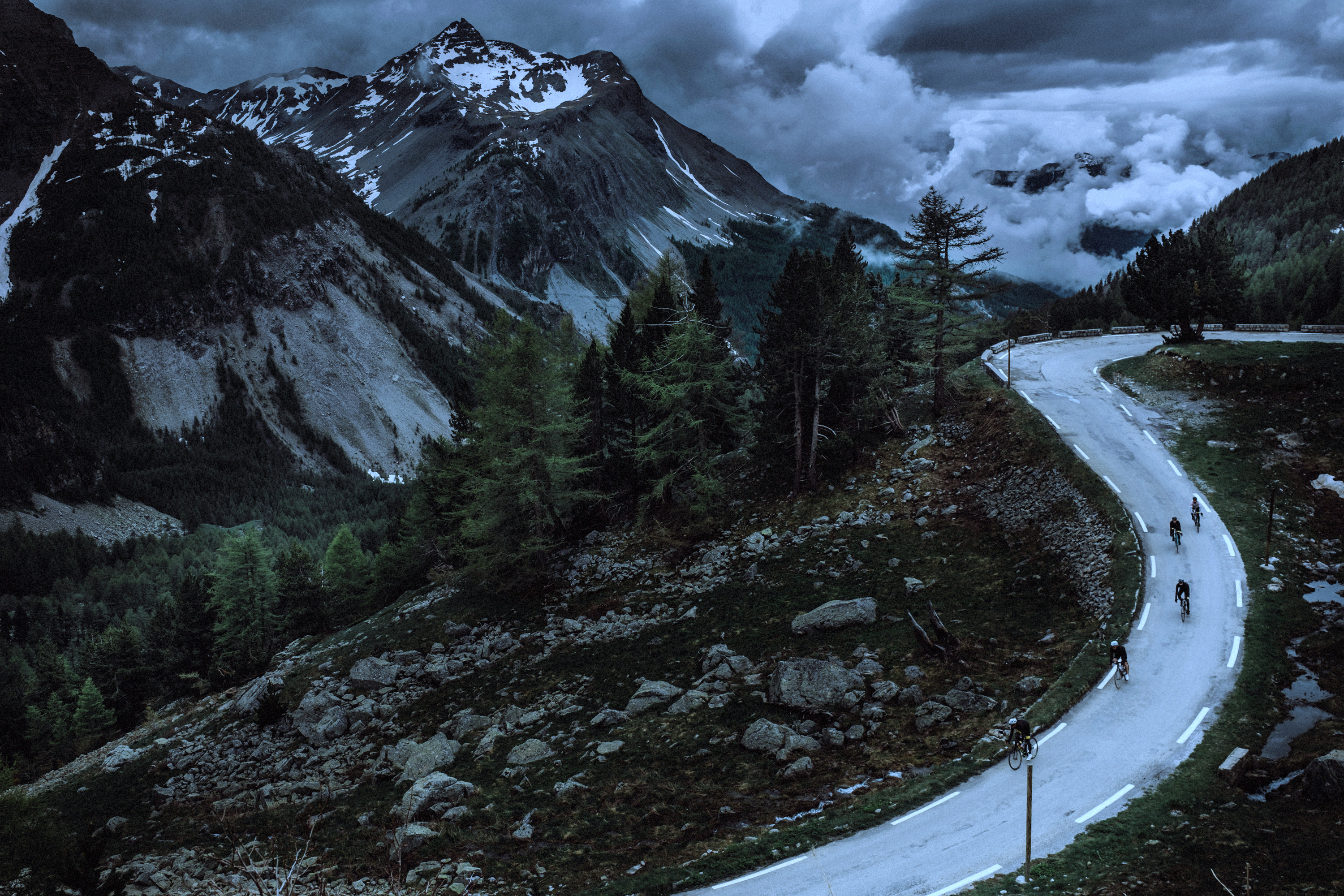 SAVING ENERGY FOR GALIBIER
Last month, we looked at the first part of La Marmotte; from Le Bourg d'Oisans to the top of Col du Glandon.This time, we are looking at the second part of the race; the 45 kilometers from the top of Col du Glandon to the top of Col du Telegraphe.  
In general, La Marmotte consists of four main segments:
Part 1: Le-Bourg-d'Oisans to Col du Glandon (40 km)
Part 2: Col du Glandon to Col du Telegraphe (45 km)
Part 3: Col du Telegraphe to Col du Galibier (23 km)
Part 4: Col du Galibier to L'Alpe d'Huez (66 km)
Saving energy for Galibier
You arrived at Col du Glandon, hopefully with a lot left in the tank. Glandon is a stressful place. Hundreds of other riders are either just standing there, crossing the road, leaving their bikes for photo sessions, refilling water bottles or emptying their bladders. Chaos.
The time is neutralized when you arrive at Glandon. Feed well in the zone. Take it easy on the very steep descent. Really!.
Lessons learned from LM18: It is almost impossible to eat on the descent, since it is so steep and technical. Even if it is crowded and stressful at the top of Glandon, eat something solid. Then descent in a controlled manner.
Before the time starts again in Saint Etienne de Cuines, get dressed for the 23 kilometers in the valley and feed one more time, so you do not have to struggle with that while riding. This transport section in the valley is more hilly than expected and less inspiring than desired. Groups will form and groups will dissolve. The best piece of advice is to suck wheels. Do not spend energy on staying in a group that is bit too fast for you. 
Lessons learned from LM18: Suck wheels. Never mind if you lose a bit of time here, if it means you have saved energy for the climbs ahead of you. Do not spend time on water refilling at the foot of Telegraphe, if you feel you have enough for 50-75 minutes of climbing. Try to get some salt. You are going to need it. 
From the bottom of Col du Telegraphe to the top of Col du Galibier you will get 30 kilometers of climbing. People tend to say that Telegraphe is easy, but the first half of it equals the average gradient of Alpe d'Huez; 8.5%. You are exposed to sunlight and that can be one more tough factor to the climb. The climb becomes a tad easier towards to the end, especially the last 3 kilometers. 
Lessons learned from LM18: Be boring and try to maintain 70-75% of your FTP up to Telegraphe. There is no food at the top, which I panicked about myself. Get some water, then descent to Valloire and start the Galibier climb. After five minutes you will get to the feeding zone. Put something easily digestive food in your pockets. I wish I had taken salty crackers.
The Col du Telegraphe climb is available on Bkool for home trainers.

TOP 25 OVER THE BEST DEUX MILLE CLIMBS There are spectacular ones, there are tough ones and there are legendary ones. We have asked notable members to populate their list of best Deux Mille climbs, taking everything into consideration. Without further ado, here is the...