UPPER RHONE CHALLENGE
TICKING OFF 5 DEUX MILLE COLS
FURKA PASS (2,436)
A place to start the Upper Rhone challenge is from the town of Gletsch or Oberwald, which gives access to a couple of giants just outside the door.
From Gletsch, it is a 10 kilometer climb with an average gradient of 7%.
Furka became famous in 1964 when Sean Connery chased over the Furka in his Aston Martin DB5 as James Bond.
The pass is considered one of the most impressive Alpine crossings in Switzerland
Climb details: https://www.deuxmille.cc/cols/furka-passhohe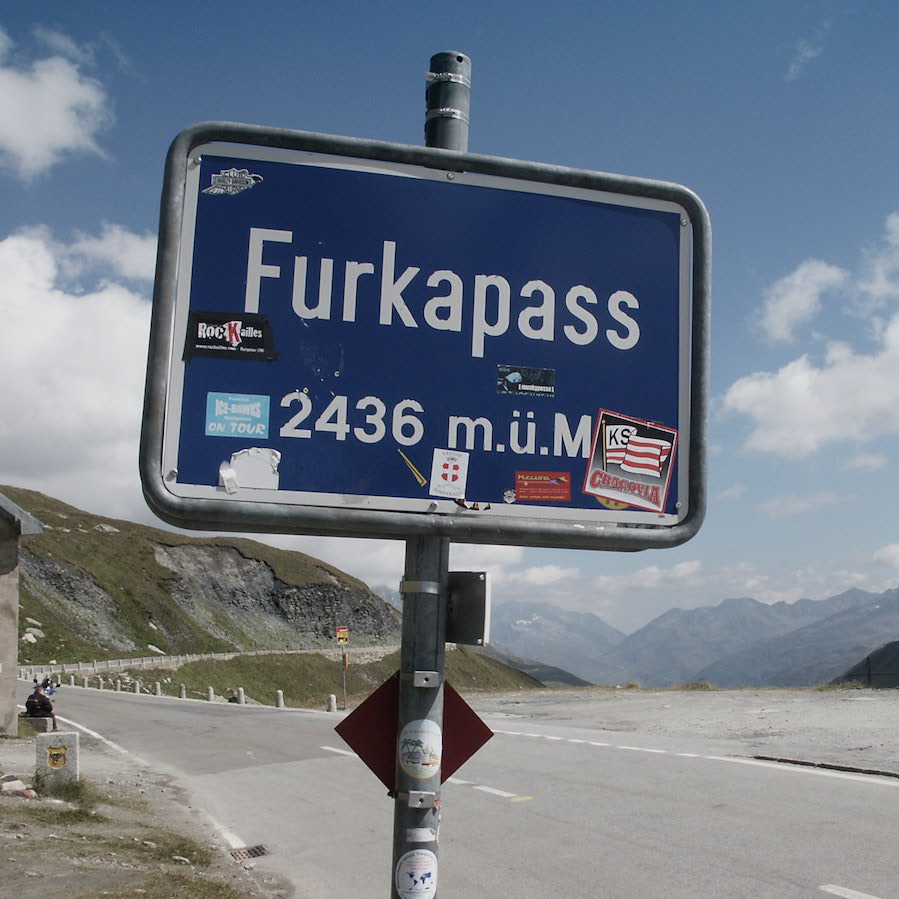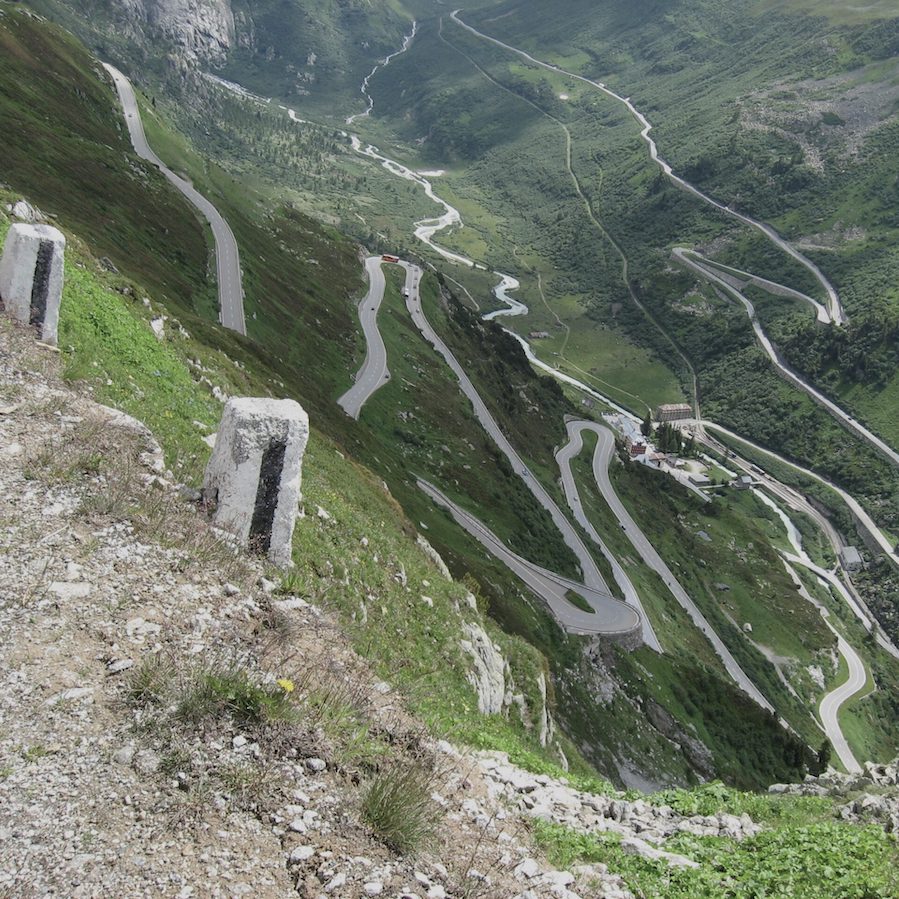 GRIMSEL PASS (2,146)
If you are staying in Gletsch, Grimselpass is a very short climb of 6 kilometers. It makes sense to descent down to Oberwald and get a 12 kilometer, 6.7% gradient climb.
This is a really beautiful climb, but do not stop here, when reaching the top. Continue to Oberaarsee. 
Climb details: https://www.deuxmille.cc/cols/grimsel-pass/ 
OBERAARSEE (2,290)
From the top of Grimselpass, this is almost a freebie addition to your list of Deux Mille cols.
There are 8 kilometers to Oberaarsee from Grimselpass, but only about 250 vertical meters, which is manageable for most riders.
Climb details: https://www.deuxmille.cc/cols/oberaarsee/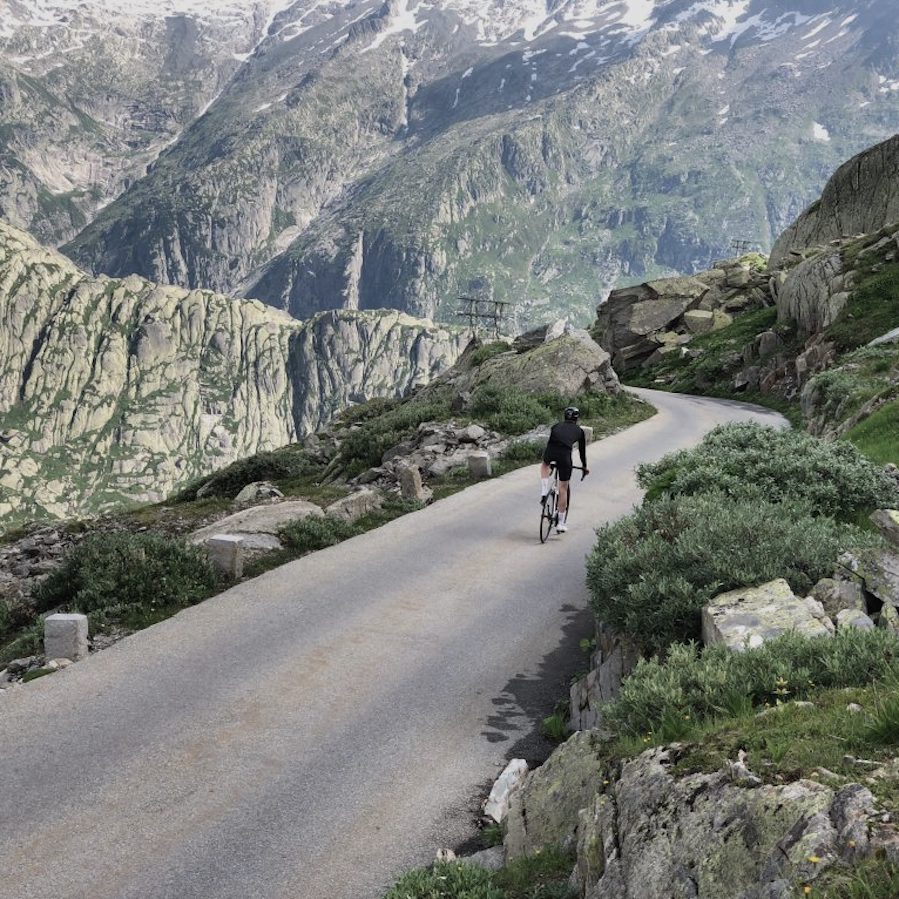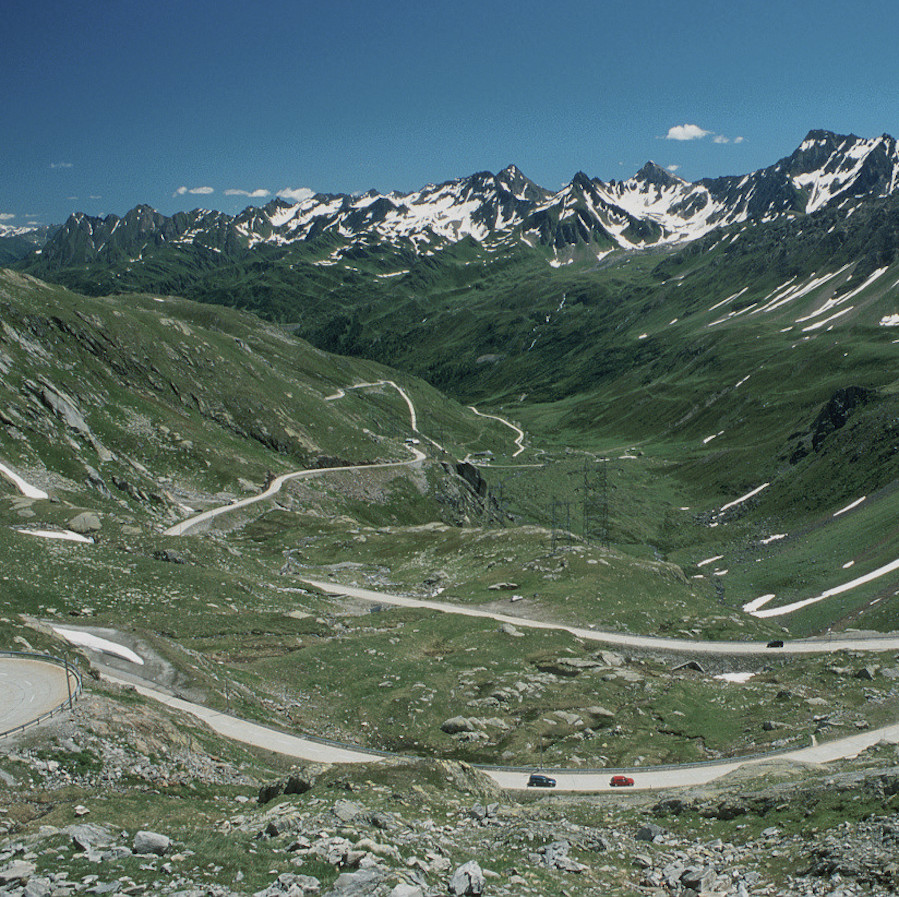 NUFENEN PASS (2,473)
This monster is the second highest Deux Mille col in Switzerland.
From Ullrichen, just a short ride from Oberwald, the climb is roughly 13 kilometers long with an average gradient just around 9%, which makes it very comparable to the famous Alpe d'Huez climb in numbers.
Since you are there, combine this one with Griessee. See below. 
Climb details: Nufenen Pass (2,473)
GRIESSEE (2,454)
From the top of Nufenen Pass, Griessee is 3.5 kilometers away and is mostly downhill. You might as well tick it off, right.
To get the easy tick in the box, you must first make your way to Nufenen Pass, which is another level of toughness.
Climb details: https://www.deuxmille.cc/cols/griessee/