TARENTAISE CHALLENGE
TICKING OFF 10 DEUX MILLE COLS
COL DE LA MADELEINE (2,000)
Starting your Tarentaise Challenge from west to east, Col de la Madeleine is the first giant you will face. And what a giant. This is a tough one.
From Feisson-sur-Isere, it is almost 25 kilometers with more than 6% average gradient. For most mortals, this is easily a 120-150 minutes of climbing.
In reality, Col de la Madeleine is "only" 1,993 meters high, but they have massively branded it as 2,000 meters for some years, so we gave in.
Climb details: https://www.deuxmille.cc/cols/col-de-la-madeleine/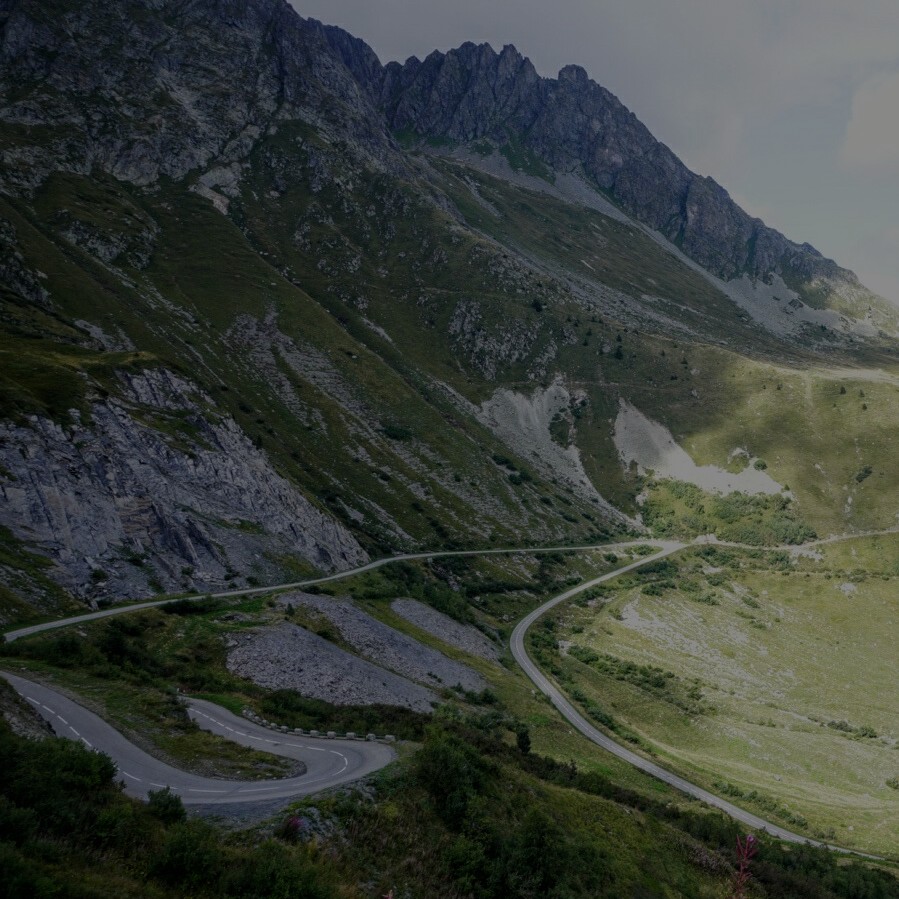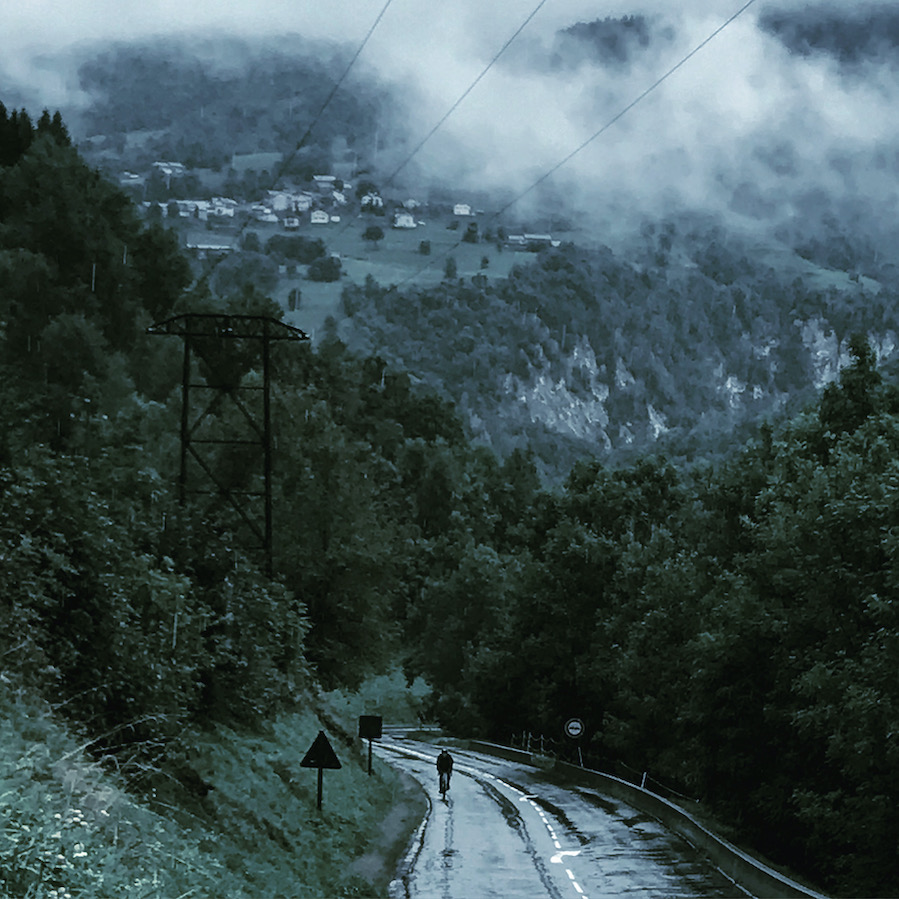 VAL THORENS (2,280)
The highest ski resort in Europe is the next challenge and the climb is even more challenging than Col de la Madeleine. At least if you start from Moutiers. From Moutiers, it is probably the longest Deux Mille climb of them all: 36 kilometers. 
The climb is three, pretty much, equally hard and long segments of about 10 kilometers each, which means there are two descents along the way. This climb goes deep into the heart of Les Trois Vallées. The Tour de France has only been here twice (per 2020.) 
Climb details: https://www.deuxmille.cc/cols/val-thorens/
COURCHEVEL ALTIPORT (2,004)
The least famous Deux Mille climb in the Tarentaise Valley is Courchevel Altiport. With the introduction of the nearby Col de la Loze, it is only getting worse for this climb. To the dedicated climber, Courchevel and Col de la Loze make a perfect opportunity for two climbs in one. 
The climb to the fashionable Courchevel resorts starts from outside Brides-les-Bains. It is another long Tarentaise climb with more than 1,000 vertical meters. To get the 2,000-meter tik off, you need to ride to the highest point of the Altiport runway.
Climb details: https://www.deuxmille.cc/cols/courchevel-altiport/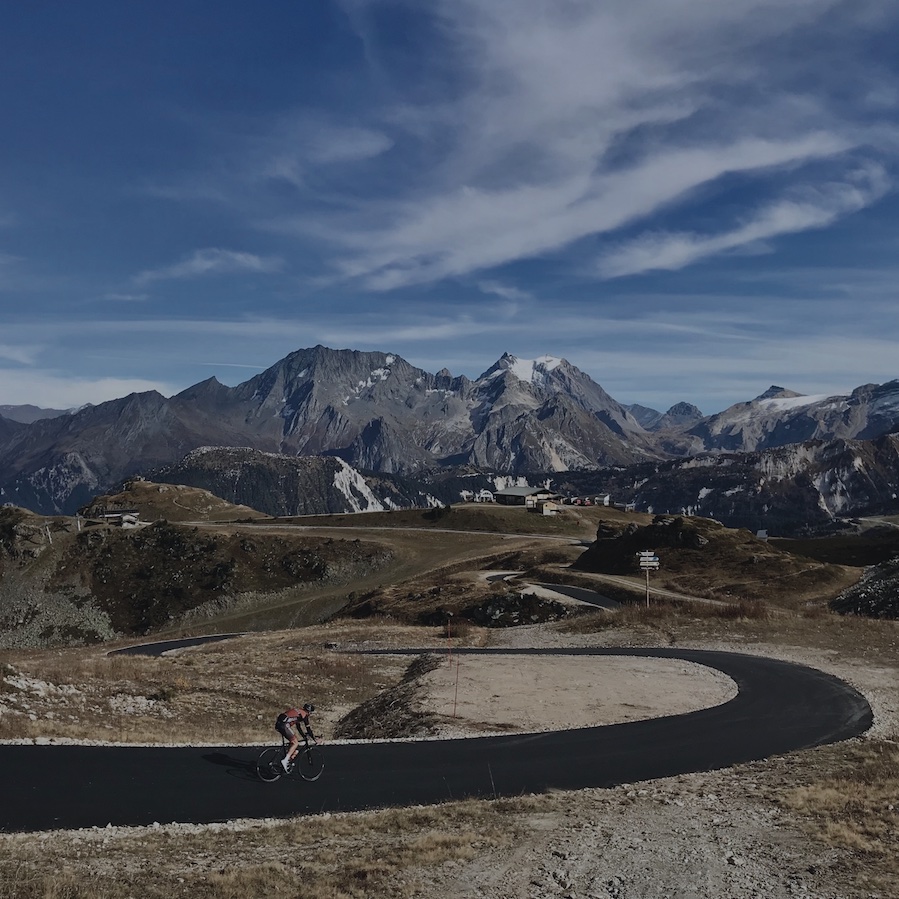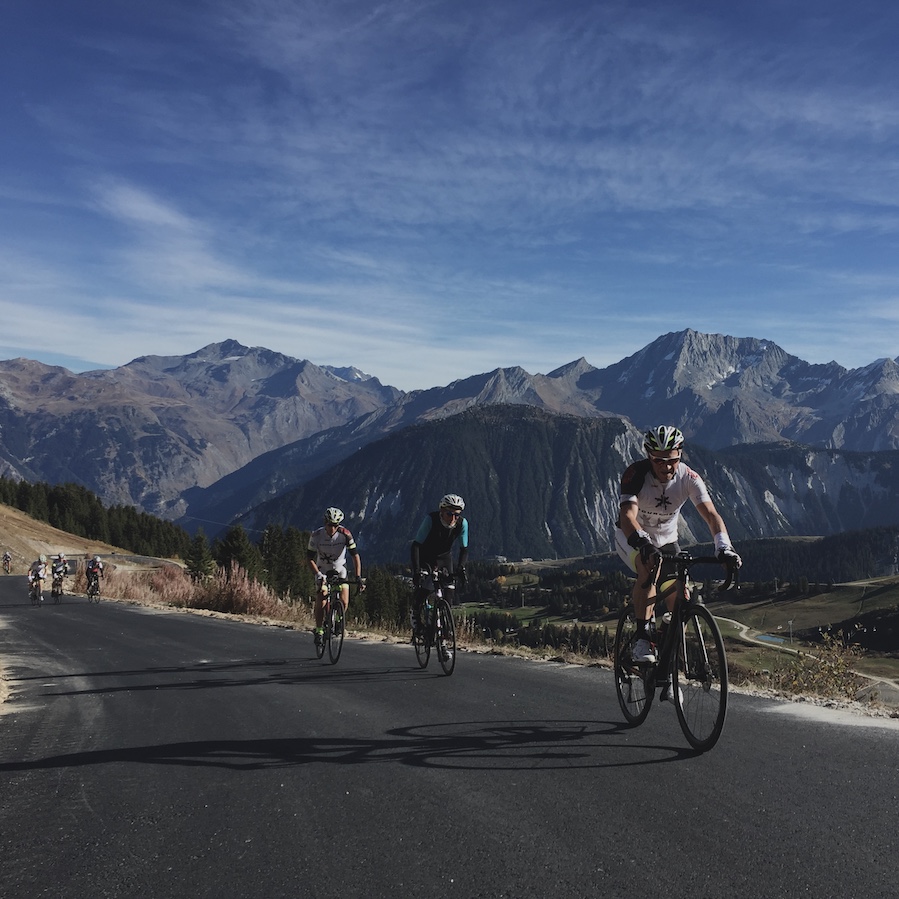 COL DE LA LOZE (2,295)
If a col was a popular meme, Col de la Loze would be the girl that turns the head on the boyfriend walking with his girlfriend. Since becoming paved for the Tour de France, this col is on everyone's lips.
It makes a perfect two in one climb, if you include Courchevel Altiport. The order of the two climbs depends on your starting point; Meribel or Brides–les-Bain. The Meribel climb is really nasty with an average gradient above 9% but especially the last piece goes way beyond 15%.
Climb details: https://www.deuxmille.cc/cols/col-de-la-loze/
LA PLAGNE (2,100)
Moving east into the Tarentaise, La Plagne is the next challenge. It is a shorter climb, than most in the valley, but it is also steeper. From Macot-la-Plagne it about 17 kilometers with an average gradient of around 7.5.
You are exposed to the sun most of the ride, which can be like carrying an additional 10 kilos of weight on a hot summer's day. La Plagne in itself is a very dull ski resort, but the climb up until the town, is nice. Plenty of hairpins and you pass the bob sleigh track from the 1992 Olympic Games.
Climb details: https://www.deuxmille.cc/cols/aime-la-plagne/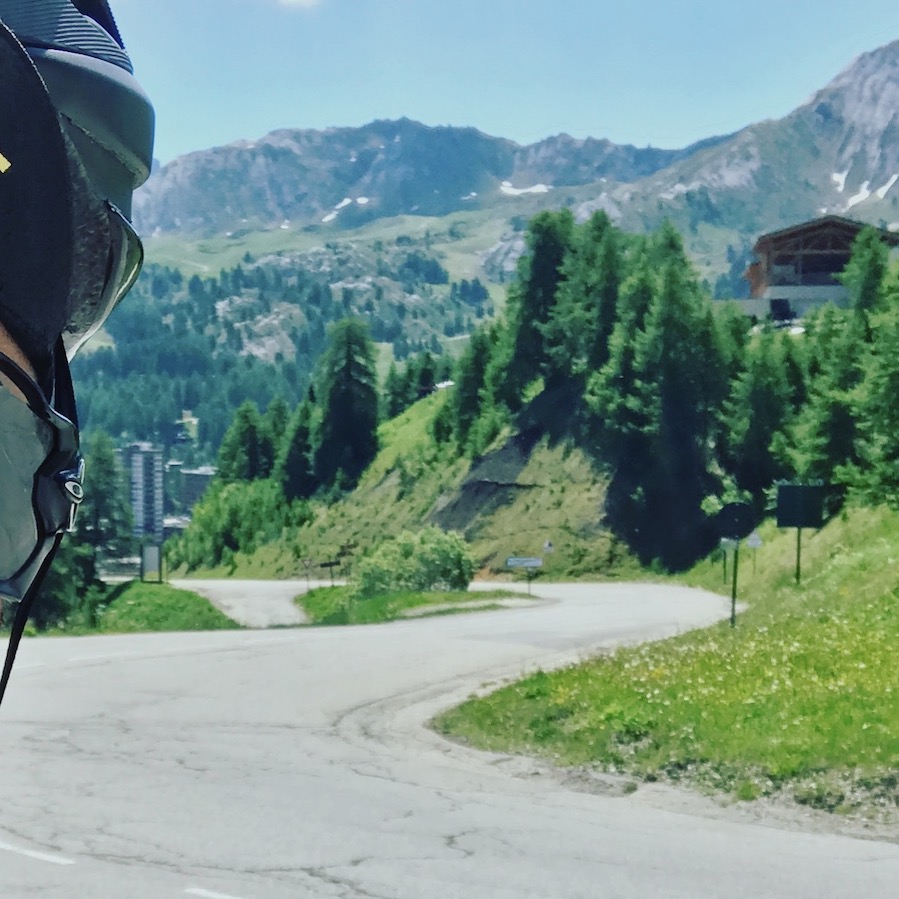 ARC 2000 (2,100)
Do not hate the climb. Hate the man-made town. This is probably our least favored climb in the Tarentaise. The climb in itself is great, but the ski resort, Les Arcs, consists of some of the ugliest mountain districts known to mankind. We are looking at you, Arc 1600, Arc 1800 and Arc 2000.
It is another seriously long climb in the Tarentaise valley. Not particularly steep, but for most people this is a 90-120 minutes of climbing.
Climb details: https://www.deuxmille.cc/cols/arc-2000/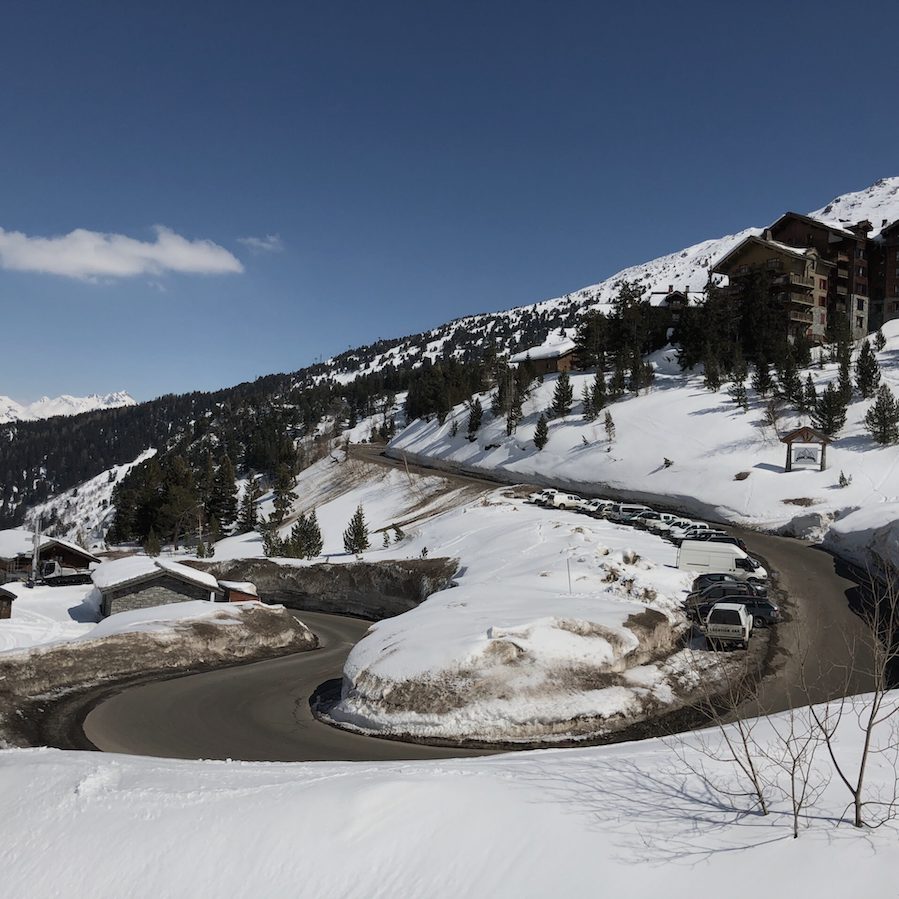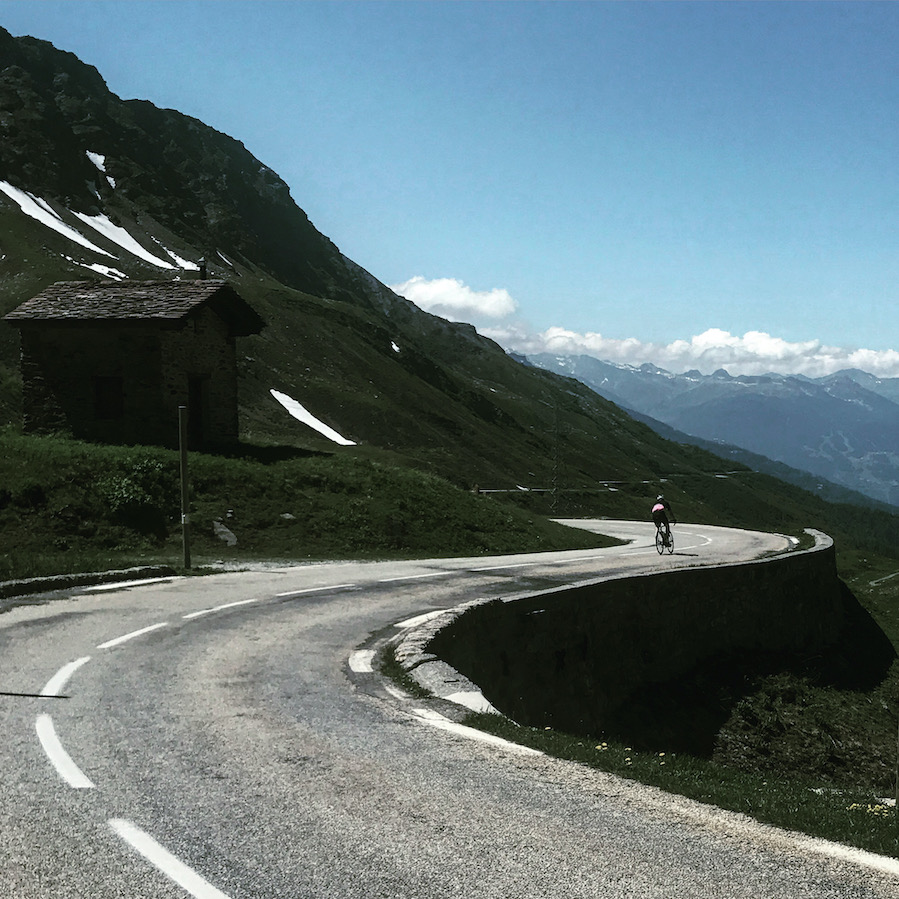 COL DU PT ST-BERNARD (2,295)
This is absolutely one of our favorite cols amongst all. Long, but fair. From Seez / Bourg Saint Maurice it is about 30 kilometers, but it does not get steep at any point.
All the way up to the ski resort of La Rosiere, it is full of hairpins. Only after La Rosiere will the climb open up, gradients become slightly higher, but the view is breathtaking. The climb ends by the large Saint Bernard dog monument at the border to Italy. 
Climb details: https://www.deuxmille.cc/cols/col-du-petit-saint-bernard/
TIGNES VAL CLARET (2,094)
We do not mind a proper challenge and if you insist, you can do Tignes Val Claret from the valley, starting at Bourg Saint Maurice. That will make this a 32 kilometer climb. However, our first encounter with this climb was marred by cars racing by all the way up. Barrage du Saut and Col de l'Iseran are parts of the same climb. The latter will lead you through some scary tunnels after Tignes. Not recommended.
So what do we suggest? Start at Barrage de Tignes / Le Chevril. It will make it a short climb, but you can go back and start Barrage du Saut on the other side of the main road after that. 
Climb details: https://www.deuxmille.cc/cols/tignes-val-claret/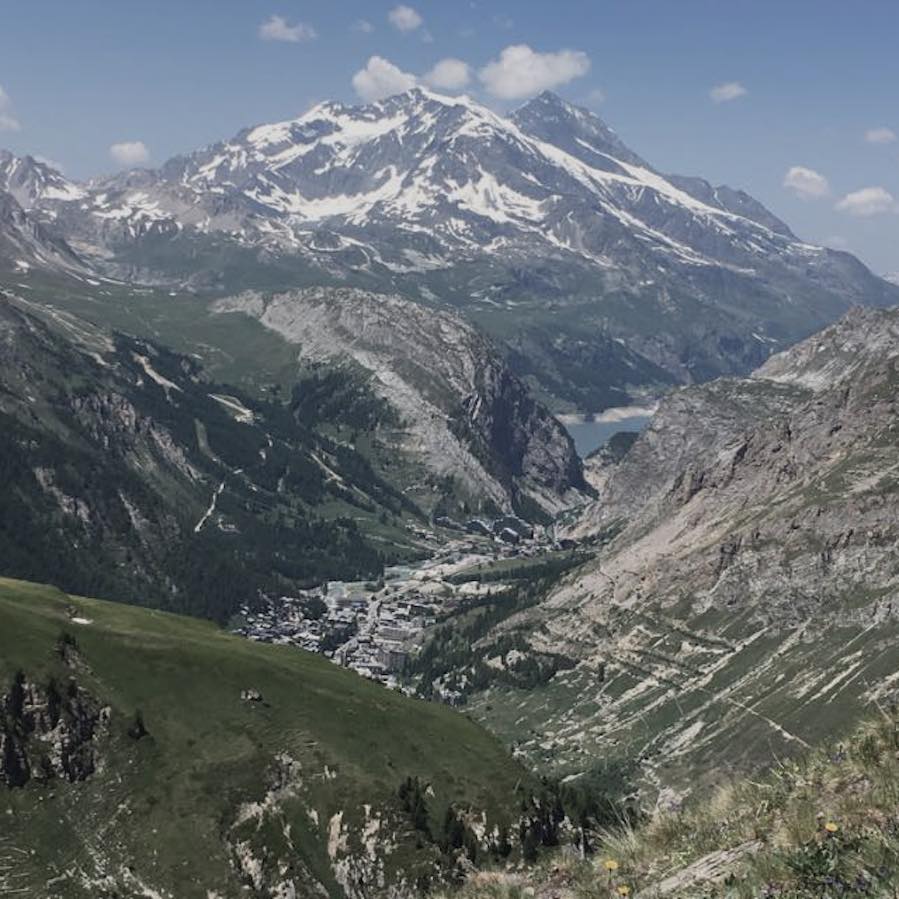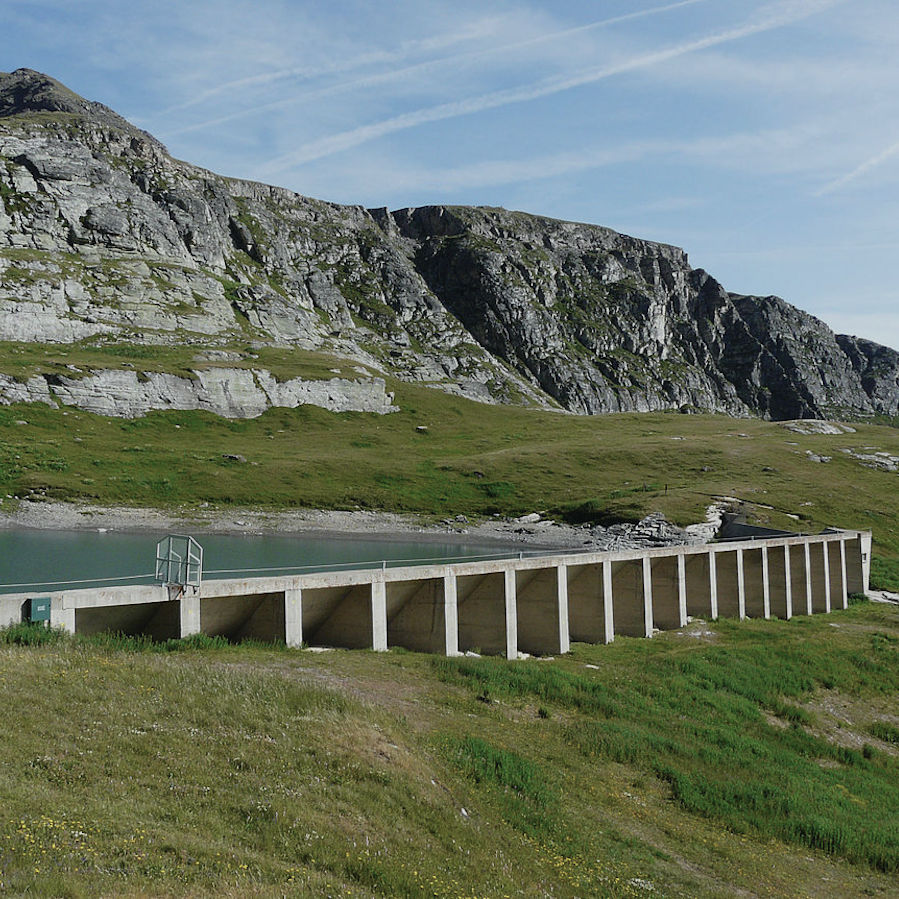 BARRAGE DU SAUT (2,280)
If you do the Tignes Val Claret and Barrage du Saut double, which you should, start from Barrage de Tignes / Le Chevril. It does leave you with an unpleasant start to this climb through one of the notorious Tignes tunnels, but as you get to Le Villaret du Nial, you are out in the open, all by yourself.
A short, but steep climb. L'Alpe d'Huez gradients, for comparison. About 25-40 minutes of climbing will make this a fast tick in the box.
Climb details: https://www.deuxmille.cc/cols/barrage-du-saut-2280/
COL DE L'ISERAN (2,770)
What a way to end your Tarentaise challenge; at the top of the highest paved pass in Europe. Col de l'Iseran was voted the second best Deux Mille climb amongst all in 2019, only behind Passo dello Stelvio. To be honest, we love this climb too.
Unless you are out to prove a point, and want to do it from the valley, starting in Bourg Saint Maurice, making it a 48 kilometer climb, then do it like most others and start from the Val d'sere ski resort.
Climb details: https://www.deuxmille.cc/cols/col-de-liseran/